Museum of Underwater Art
Project overview
The Museum of Underwater Art (MOUA) in North Queensland will be a major tourism attraction highlighting reef conservation, restoration and education on a global scale. The museum, the only one of its kind in the Southern Hemisphere, has been developed over three stages, delivering a series of storytelling sculptures submerged in the waters off Townsville's Strand and John Brewer Reef (Stage 1), Palm Island (Stage 2), and Magnetic Island in the Great Barrier Reef (Stage 3).
This project aims to enhance the region's art and reef experiences.
Artworks will inspire and educate visitors on reef and ocean conservation action, showcase local indigenous culture and provide positive environmental impacts for the reef.
Stage 1 has been completed and Stage 2 is well underway.
Once Stage 3 is fully commissioned in mid-2022, it is anticipated the museum will be a drawcard for more than 50,000 international and domestic visitors annually.
The Artist
Art installations within the museum have been created by the world's leading underwater sculptor, Jason deCaires Taylor, with support and engagement from local community artists. Jason deCaires Taylor's work is renowned for attracting global interest from tourists and divers eager to learn and interact with his sculptures.
This project is a part of the $175 million Jobs and Regional Growth Fund, $48.6 million Attracting Tourism Fund, $25 million Growing Tourism Infrastructure (GTI) Fund 2020/21 and Queensland's Unite & Recover Economic Recovery Plan aimed at creating jobs and accelerate the State's recovery from COVID-19.
Stage 1
The first stage was funded from the Queensland Government's Jobs and Regional Growth Fund.
Ocean Siren
Ocean Siren is an intertidal sculpture on the Townsville Strand and is modelled on local Traditional Owner, Takoda Johnson. The sculpture changes colour as the water temperature changes.
Coral Greenhouse
The underwater 'Coral Greenhouse' is located at John Brewer Reef. The 12-metre high interactive and educational Greenhouse is a place of regeneration for coral and marine life.
Stage 2 - Completed December 2021
Palm Island
An Artistic installation in the waters off Palm Island has been funded by the Australian Government's Building Better Regions fund.
Stage 3 - Due June 2022
Magnetic Island
A series of free, publicly accessible semi-submersible tidal installations will be installed in the waters near Magnetic Island and will enhance and contribute to the Island's current snorkelling experiences, adding to the sculpture and art trail experience in the Great Barrier Reef region. These installations have been jointly funded by the Queensland Government's Attracting Tourism Fund and Growing Tourism Infrastructure 2020/2021 Fund.
Visit https://www.moua.com.au/ for more information.
Benefits
Forecast to support 38 construction jobs and 119 ongoing jobs once operational

Estimated to attract an additional 50,000 visitors annually

Estimated to boost the local economy by $22.5 million per year
Installation of the underwater art museum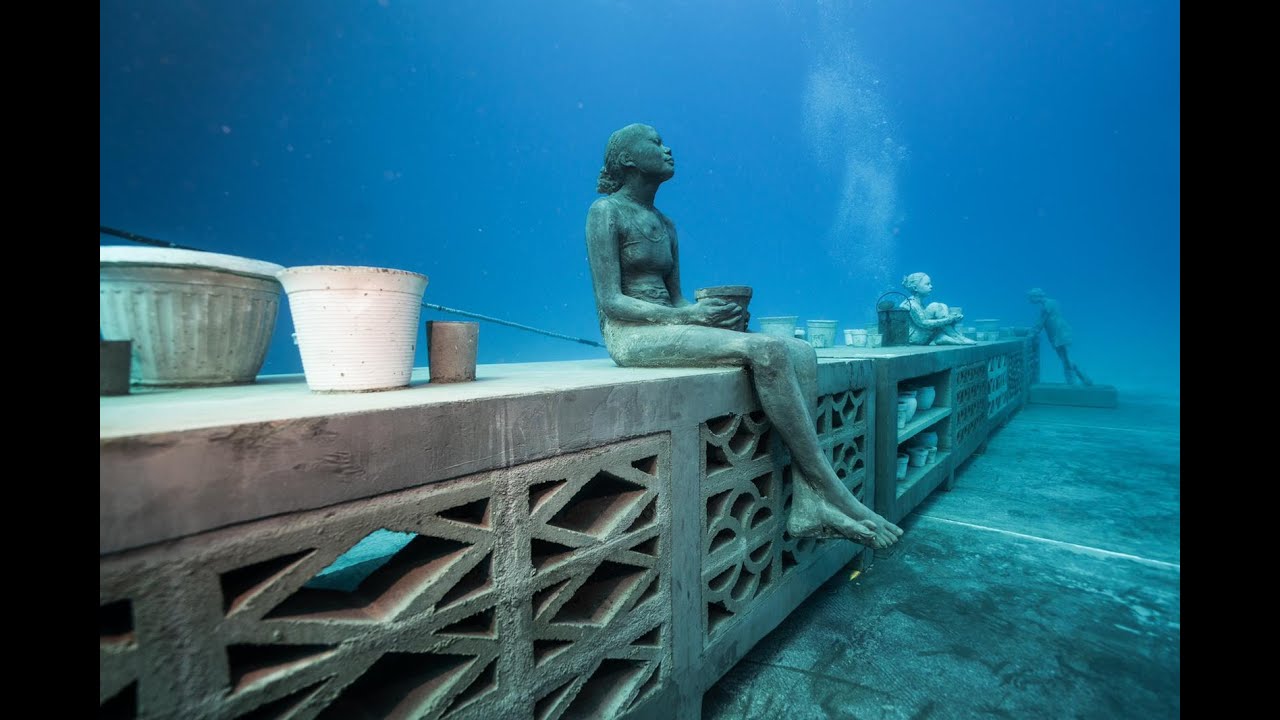 Youtube video link
Testimonials
"I am excited by the installation which will become one of Queensland's iconic destinations where people can see not only the greenhouse but the coral gardening installations that will support the gallery."
Last updated: 23 Mar 2022