Coral gardening edu-tourism
Project overview
We are providing recovery funding support to develop conservation programs that will involve tourists in coral propagation and recovery.
The propagation facility, located on Daydream Island, will give visitors the opportunity to learn about coral propagation. Visitors will be able to view coral growth at Lovers Cove, Manta Ray Bay and Blue Pearl Bay.
The coral restoration sites will have planted coral fragments on spider frames. Underwater cameras at Lovers Cove, live footage of the site and the resort's Living Reef on social media will all help to encourage the public to have a greater personal connection with the reef and inspire them to support ocean sustainability.
Benefits
Attract visitors to Daydream Island Resort

Promote education about coral conservation

Help coral colonies to repopulate
Timeline
Coral planting in the raceways completed
Coral outplanting at Lovers Cove due late January 2020
Coral education guided snorkel tours to commence when outplanting at Lovers Cove commences
Coral fragments propagated and planted on all nurseries at Blue Pearl Bay and Manta Ray Bay. Out planting to occur January 2020.
Education tours and coral planting education program underway with groups and interested tourists
Development of "Coral Whitsundays" coral restoration smartphone App completed and live
Short film / documentary style coral restoration video playing on iphone App. Updates showing out planting to come late January 2020
Assisting recovery of the Great Barrier Reef
This video covers coral gardening and the underwater art project.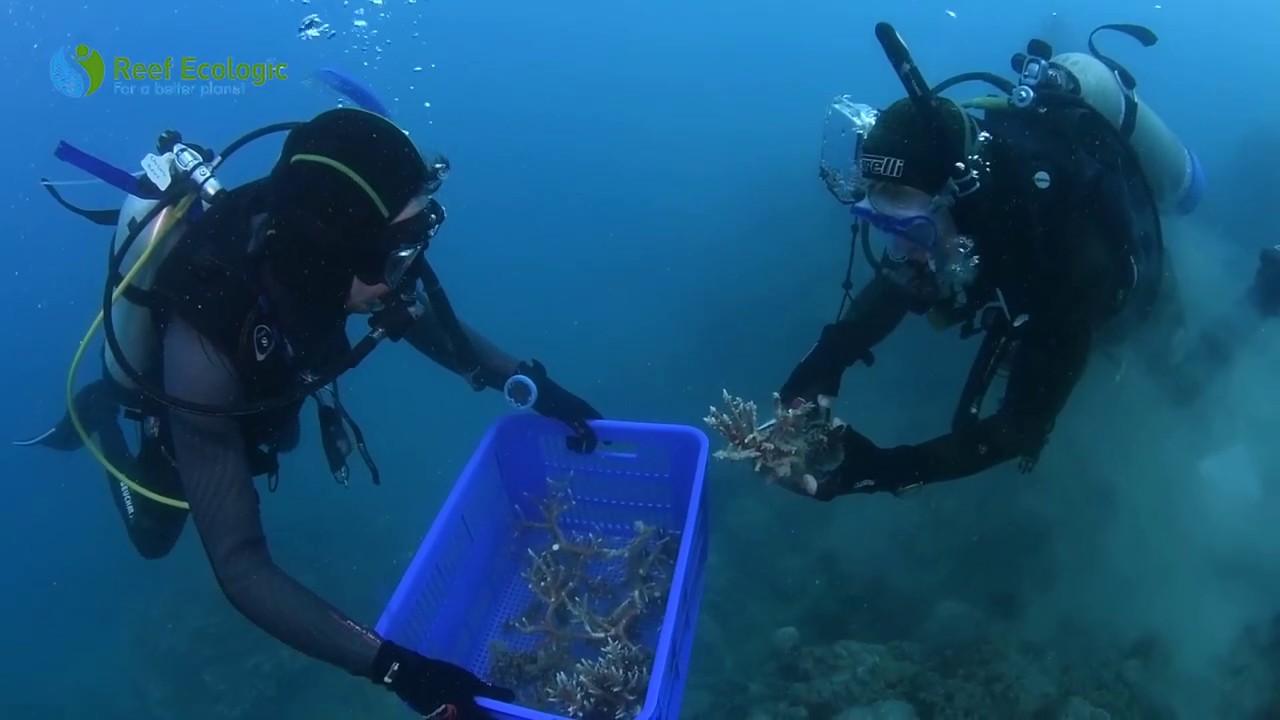 Youtube video link
Last updated: 11 Feb 2020