SportX Connect Series
SportX Connect brings together Queensland's SportsTech community of innovators and game-changers to hear from world-class speakers, gain industry insights, and form business connections.
Connect Series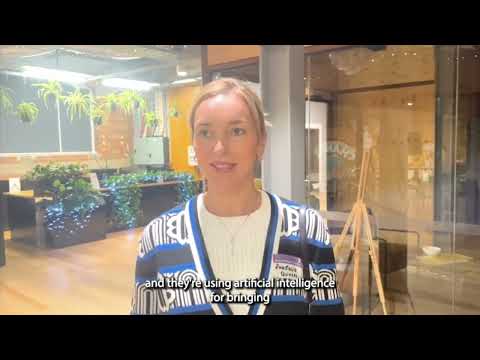 Youtube video link
Previous events
Supercharge your SportsTech business
Business Chamber Queensland, Sprint Ventures, and Planet Startup
Melissa McGregor shared the Business Chamber's history and the assistance and expertise they offer to support local business. Accomplished CEOs, entrepreneurs and investors Llew Jury (Sprint Ventures) and Marc Orchard (Planet StartUp) offered strategies for startups to fuel growth and what it takes to be investment ready today. Craig Josic (Silicon Coast) and Chad Renando (GEN Australia) shared highlights from the Global Entrepreneurship Congress 2023.
Impact of technology on the Business of Sport
Dr Martin Schlegel and Dr Silvano Zanuso
Keynote speaker Dr Martin Schlegel, ASTN Chair shared insights from the latest ASTN Sports Innovation Report and its relevance to Queensland as a growing SportsTech Hub. He delved into emerging themes including Artificial Intelligence, Smart Stadiums & Broadcast, Women in SportsTech, and Activing Living & Wellness. UK-based Dr Silvano Zanuso, Scientific Communication & Research Director at Technogym shared the fitness company's history of innovation in technology.
Game-changing insights from global leaders
Dr David Martin and Pat Howard
Keynote speakers Dr David Martin, Honorary Professor, and Pat Howard, former athlete and Executive at the Australian Sports Commission shared global and domestic emerging trends in SportsTech, commercialising tech and the importance of knowing your end-game.
Untapping Queensland's SportsTech opportunities
ASTN and Health and Wellbeing Queensland
Keynote speakers Cam Vale, General Manager of ASTN, and Dr Robyn Littlewood and Judy Nean of HWQld, guided us through a world of SportsTech program opportunities locally, nationally and globally. Touching on existing programs and strategic policy objectives, our keynote speakers were followed up by an expert panel to share firsthand the problems that Queensland SportsTech companies could help solve and possibilities to tap into new and upcoming programs. Watch the event videos.
Unleashing Queensland's SportsTech potential
Rowland Sport
Rowland Sport helps brands, individuals, teams and sporting organisations leverage their investments to connect and succeed. They led a panel discussion with industry leaders and facilitated the 'communicate with influence' session and industry workshop to capture Queensland's SportsTech narrative and key messages. Watch the event videos.
SportsTech changing the game - a global perspective
Playbk Sports
Rick Burton, North American Chief Operating Officer of PlayBk Sports and former Chief Marketing Officer for the U.S Olympic Committee, led a thought provoking presentation on SportsTech.
Image gallery
Last updated: 03 Oct 2023