Cobbold Gorge Glass Bridge
Project overview
Engineered to the highest standards, the transparent bridge closes a gap that was inaccessible to visitors. It also provides extra viewing opportunities along the length of the gorge.
Complementing the new bridge is an interpretive walk to the escarpment above and an electric boat cruise through the gorge below.
Fast facts about the Cobbold Gorge fully glass bridge:
walkway width is two metres
glass floor panels and glass balustrades on the sides
11 metres long
41mm thick glass.
Further information
Benefits
Built Australia's first fully glass bridge

Attract tourists to Outback Queensland

Supported 20 construction and 2 operational jobs
Construction time-lapse
Construction time-lapse of Australia's first fully glass bridge.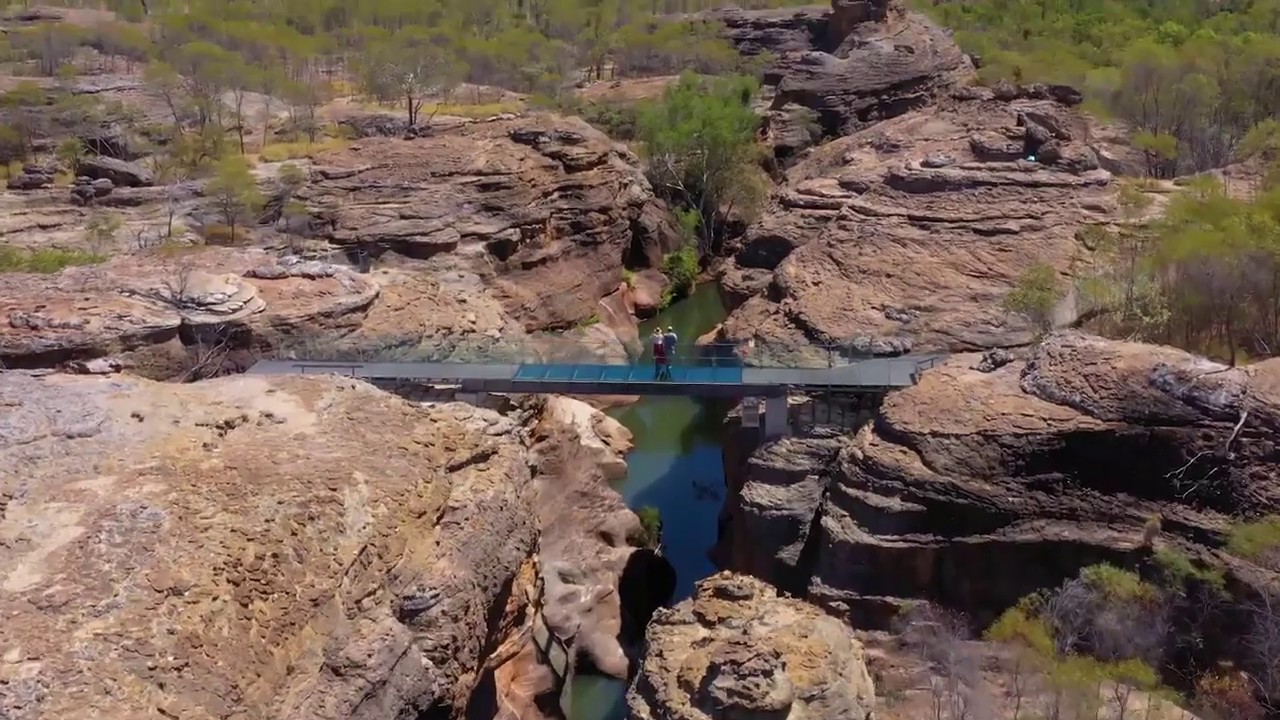 Youtube video link
Last updated: 11 Feb 2020